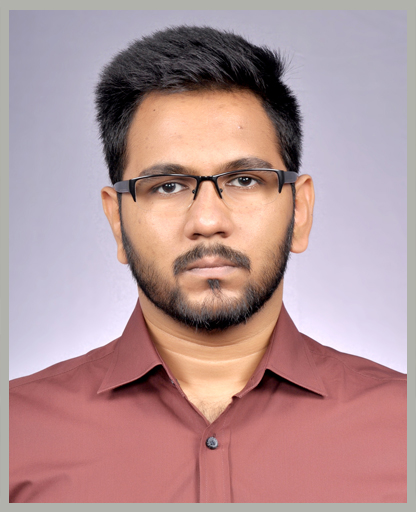 Mr. Abhishek Kulkarni
Managing Director- Yashaswi.
---
Mr. Abhishek Kulkarni is a Second Generation entrepreneur. A Master's in Business Administration, he has devoted his skills & pursuits in shaping the strategies to create value for the Yashaswi Group. His proactive and personalized approach to the business has brought success and growth to whole group. Mr. Kulkarni ensures that he works on academic excellence and management skills in his position as the Managing Director of the Yashaswi Group. At IIMS, Mr. Kulkarni actively involves himself in the mentoring and development of students. He has been instrumental in bringing in innovative approaches to teaching and learning as well as in all administrative and academic matters. Mr. Kulkarni has combined teaching with the administration to ensure that IIMS reaches new heights
FROM THE MANAGING DIRECTOR'S DESK
"You cannot lead unless you are future-oriented"
-C.K Prahlad
From Galileo, Newton to Steve Jobs, Mark Zuckerberg, people with skill and commitment have harped on innovations and developments out of the inherent urge that pushes one to the end. In order to survive in this fast evolving world, one should be able to identify new opportunities by focusing on the weak signals. Creating an adept work force for the 21st century is a challenging task. With this aim in mind we strive hard to innovate, develop and deliver in our courses and the other activities in a well-organized manner. We at IIMS have always believed in the complete development of an individual and see a potential leader in every student, treat every mind with the respect that is deserving of one who is to achieve greatness. The institute believes in making a rich learning environment by providing the best facilities and the latest resources which help the students widen their horizons and learn better. The determined effort that we have put behind our student development has helped all our students to become competent individuals who add value to the society.
Today, IIMS looks beyond the frontiers of formal and traditional education and hope to emerge and be recognized in the coming years as a place for shaping and creating the next generation professionals
I wish you all success and look forward to a wonderful experience with you!
Mr. Abhishek Kulkarni
Managing Director- Yashaswi.