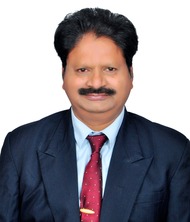 Prof. Prashant Wadkar
Designation: ASSISTANT PROFESSOR
Total Experience- 27 Years
Educational Qualification- Ph.D.(Pursuing), M.Phil, MCA, MCM, B.Sc.
He has total 27 years of experience, 13 years in Academics and 14 years in Industry. He has worked as Member of Steering Committee/Organising committee for8 years for various International Conference.He also has worked on more than 15 live software projects and worked as System Analyst. He was Computer Consultant for various Banks. He was also engaged in outsourcing work from State Bank of India and Punjab National Bank for 11 years. He guided more than 247 PG student's academic projects. Mr.PrashantWadkar holds two Masters Degrees, one in Computer Management and the other in Computer Applications. He also did his Master in Philosophy in Computer Applications.He also worked as Examiner, Paper Setter & Chairman for Project Viva for SavitribaiPhule Pune University.He is also involved in Syllabus Revision for MCA and MCM.
Few of the subjects he taught are Machine Learning, Dot Net, Software Engineering, Software Project Management, DBMS,RDBMS,Mobile Computing, Cloud Computing, Management Information System, PHP, Oracle, C Programming, Android Development, Business Analytics etc.
As a passionate academician, he had been a mentor and trainer for his students and has ensured the highest quality arrangements in teaching, learning and student support system that has ensured students being transformed from potential to professionals. He has presented and published more than 15 research papers in national and international conferences. He participated in more than 30 Seminars, workshops and faculty development programs organized by prestigious institutions to further enhance his professional skills.He is currently a researcher, specializing in Computer Management at Savitribai Phule Pune University.
View Profile
---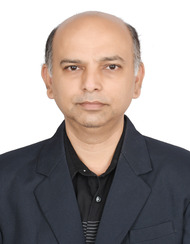 Prof. Nishant Pachpor
Designation: ASSISTANT PROFESSOR
Total Experience- 17 Years
Educational Qualification- .D. (Pursuing), MTech(CSE), MCA, B.Sc
Student-centered educator with 15+ years of experience in delivering computer education and tutoring computer languages lessons to students. Presently demonstrating capabilities in International Institute of Management Science (IIMS) Chinchwad, Pune, Maharashtra as Asst. Professor – Master of Computer Application . Expertise in creating an atmosphere conducive to learning while ensuring the required curriculum is practiced. Significant contributions in creating and distributing computer lessons educational supports, including reading material, activities, and sharing lessons using visual/audio accompaniments to facilitate interactive learning. Pivotal roles in contributing towards achieving strategic organizational objectives whilst reaching fullest potential.Took meticulous approach in designing positive approaches and proactive interventions advancing learner engagement; academic achievement; cognitive development; and social, behavioral and communication improvements. Possess key skills in developing interactive computer lesson plans maintaining a safe and clean lab and helping students with specialized projects. Hold sound knowledge in diverse computer programs, languages and tools; allowed students to understand the practical side of computers. Creative and resourceful in adapting instructional strategies to meet unique student needed.
---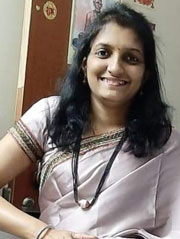 Prof. Ananya Naik
Designation: ASSISTANT PROFESSOR
Total Experience- 10 Years
Educational Qualification- MCA
She has 10 Years of Work Experience as an Assistant Professor in Academics. She has participated and presented papers in academic conferences (national and international) and have published research papers. She continues to actively engage herself in academic projects. In addition, she also has years of professional experience of working with Skill Development and Non-government organisations on education-related and social development projects. She has participated in seminars, conferences and FDPs organized by institutions of eminence and completed a faculty refresher program from ARPIT, NPTEL by the Government of India.
---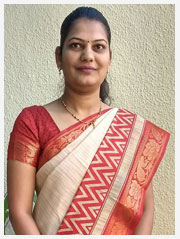 Dr. Ashwini Brahme
Educational Qualification- B.Sc. (Computer Science), MCA, Ph.D. (Computer Management), MBA (HR, Marketing)
Dr. Ashwini Brahme is associated withYashaswi Education Society's, International Institute of Management Science (IIMS), Chinchwad, Pune as Associate Professor since 6 October 2022 and has total 16.4 years of approved teaching experience. She believes in holistic development of students, conducive teaching learning process for growth of the organization. She has received Academic Jewel Award for the excellent contribution in teaching learning and organizational growth in her tenure.
She has completed Ph.D. in Computer Management from Savitribai Phule Pune University and recognized as Ph.D. guide. Her area of research interest lies in Text Mining, Knowledge Discovery, NLP, Cyber Crime andcyber Security. She is expertise in various subject like Data warehousing and Data Mining, Object Oriented Software Engineering, Software Project Management, Information Security, Cloud Computing, Research Methodology, etc.
Dr. Ashwini Brahme has also worked on SPPU – UGC Minor Research Project. She has published 22 research papers in various internationalreferred journals and UGC approved Journals also presented 13 papers in national and international conference. She has received second best paper award in International conference. Attended various FDPs, seminars and workshops. She has organized various national, international conferences, FDP's, seminars, workshop and coordinated various things namely research center, NAAC departmental coordination and presentation, student's paper research publication, various co-curricular and extracurricular activities and events.
View Profile