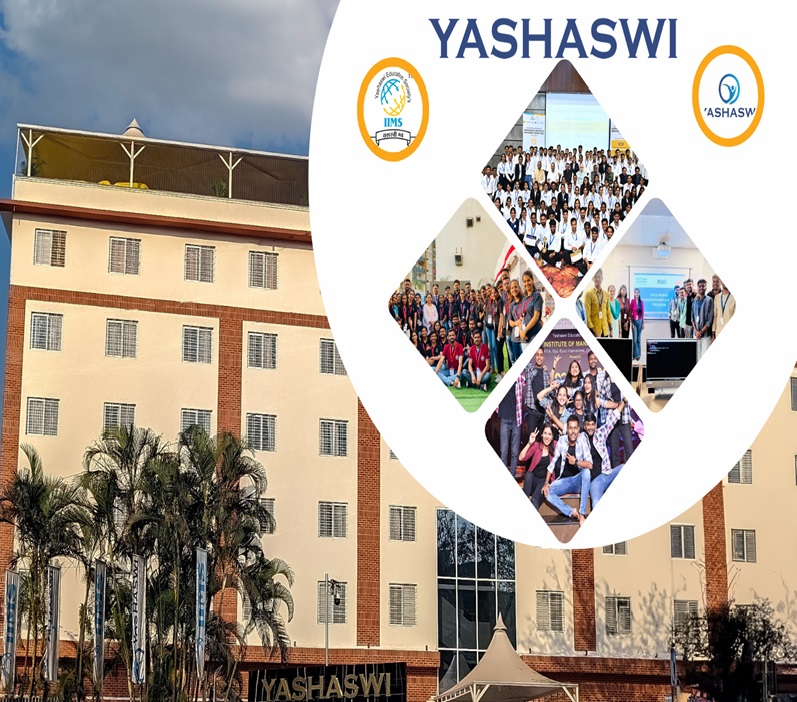 About IIMS- MBA, MCA, Ph.D
---
International Institute of Management Science (IIMS) under the auspices of Yashaswi aspires to make academic issues and commitments as the key concerns for today's generation. An ISO 9001 certified, Approved by AICTE and Accredited by NAAC, the Institute offers MBA, MCA Programme and Ph.D. research centre affiliated to SavitribaiPhule Pune University. IIMS is a permanent Member with All India Management Association (AIMS).
The MBA(Master in Business Adminstration) Programme at IIMS is 2 Years full time, dual specialization programme in the areas of Marketing, Finance, Human Resource, Operations and Analytics. The course is in-sync with the latest industry happenings and practices. The students are exposed to the best training in marketing, operations, finance and management. The diverse range of studies will ensure the best career prospects for the students wherever they go.
The MCA (Master of Computer Applications) Programme is a two-year professional master's degree programme in Computer Science approved by AICTE, Government of India. The major thrust is on giving the students a sound background in computing, business functioning and mathematics relevant to information technology.
IIMS Ph.DResearch Center approved by SavitribaiPhule Pune University in Commerce and Management was established in July 2021. The research area focused is Organizational Management, Marketing Management, Financial Mangement, Human resource Management. The major focus of the reseach centre is to encourage Ph.D research candidates and faculties of institute for participating in conference, seminar, and to encourage them to take up the research projects.
The Institute also offers many value added and certification courses to inculcate required skills among the students to meet the industry standards. The young learners at the institute are encouraged to address challenges in the business world and to keep themselves abreast with key economic and business issues through structured reading, writing and research.
With a commitment to shape the global market leaders of tomorrow, IIMS aims of developing the multitalented professionals who will lead the industry and society. The Institute is located at the Central Business Activity hub of Chinchwad, Pune. It is surrounded by renowned Industries like Tata Motors, SKF Bearing, Mahale and many more. The campus is equipped with all modern teaching tools.
"Come be a part of spreading Knowledge and Skills".